Yeti Rambler One Gallon Jug
JRI1YGAL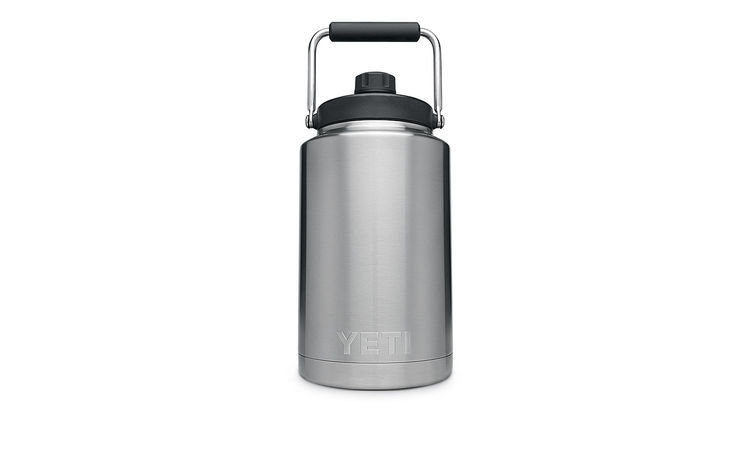 Thirst is not something we take lightly. The Rambler® One Gallon Jug is designed to be damn near indestructible while keeping every drop of precious water perfectly cold. Or if it's a gallon of coffee you and your crew need, this jug handles the heat, too.
YETI's largest Rambler available is a hefty cold-holding powerhouse, with dent- and ding-resistant 18/8 stainless steel construction and No Sweat™ design. This YETI makes sure you've got the ice-cold refreshment you need to take on a full, dawn-to-dusk day in the wild.
Website by Bad Bunny Designs. © Just Roughin' It Adventure Company 2019.