Xero Shoes Genesis Unisex Sandal
JR1XSGenU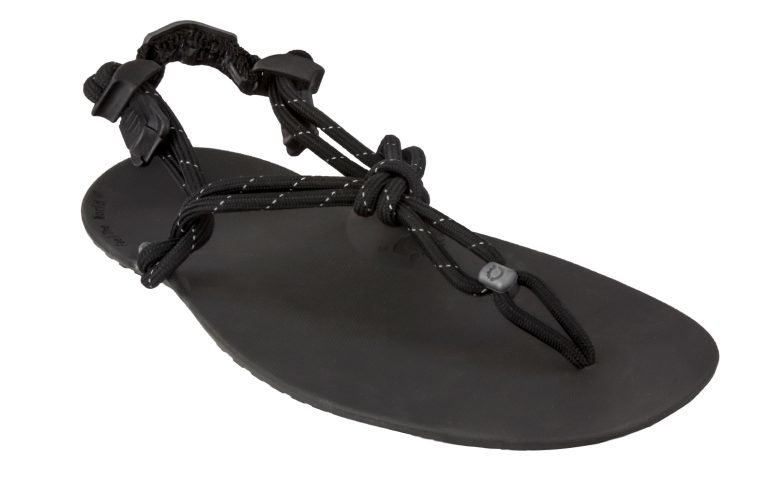 Walk, run, hike, play… Start enjoying your Xero Shoes Genesis just moments after they arrive in your mailbox.
It's called the Genesis because it was inspired by Xero Shoes' first product, their DIY sandal kit, and one of mankind's first footwear designs.
Why you'll love the Genesis:
The right combination of barefoot-friendly ground feel plus protection, thanks to our exclusive 5mm FeelTrue® rubber outsoles
Light weight – Men's 9 is only 4.6 ounces each
Elegant contour to hold your foot, but without unnecessary support
Pre-laced — just slide in your foot and go
Patent-pending tension adjustment system — find the perfect fit in seconds, and then you can slide your Xeros on and off in a flash
Super soft toe loop — since the huaraches-inspired lacing goes around your entire foot, you don't feel the toe loop the way you do in a flip flop or other thong sandal
Super STRONG toe loop — won't pull through the sole like flip flops do
Nylon Achilles strap with Silicone grip — holds on securely and comfortably
Elevated ankle holes — the lace never touches the ground, and so it won't abrade
Trim to fit — with just a kitchen scissors, you can trim the Genesis to match your foot shape
Latex-free
5,000 mile sole warranty!
Color
Black (0) Limeade (0)
Size
M5/W6 (0) M6/W7 (0) M7/W8 (0) M8/W9 (0) M9/W10 (0) M10/W11 (0) M11 (0) M12 (0)
Website by Bad Bunny Designs. © Just Roughin' It Adventure Company 2019.