Xero Shoes Cloud Unisex Barefoot Sandal
JR1AmclU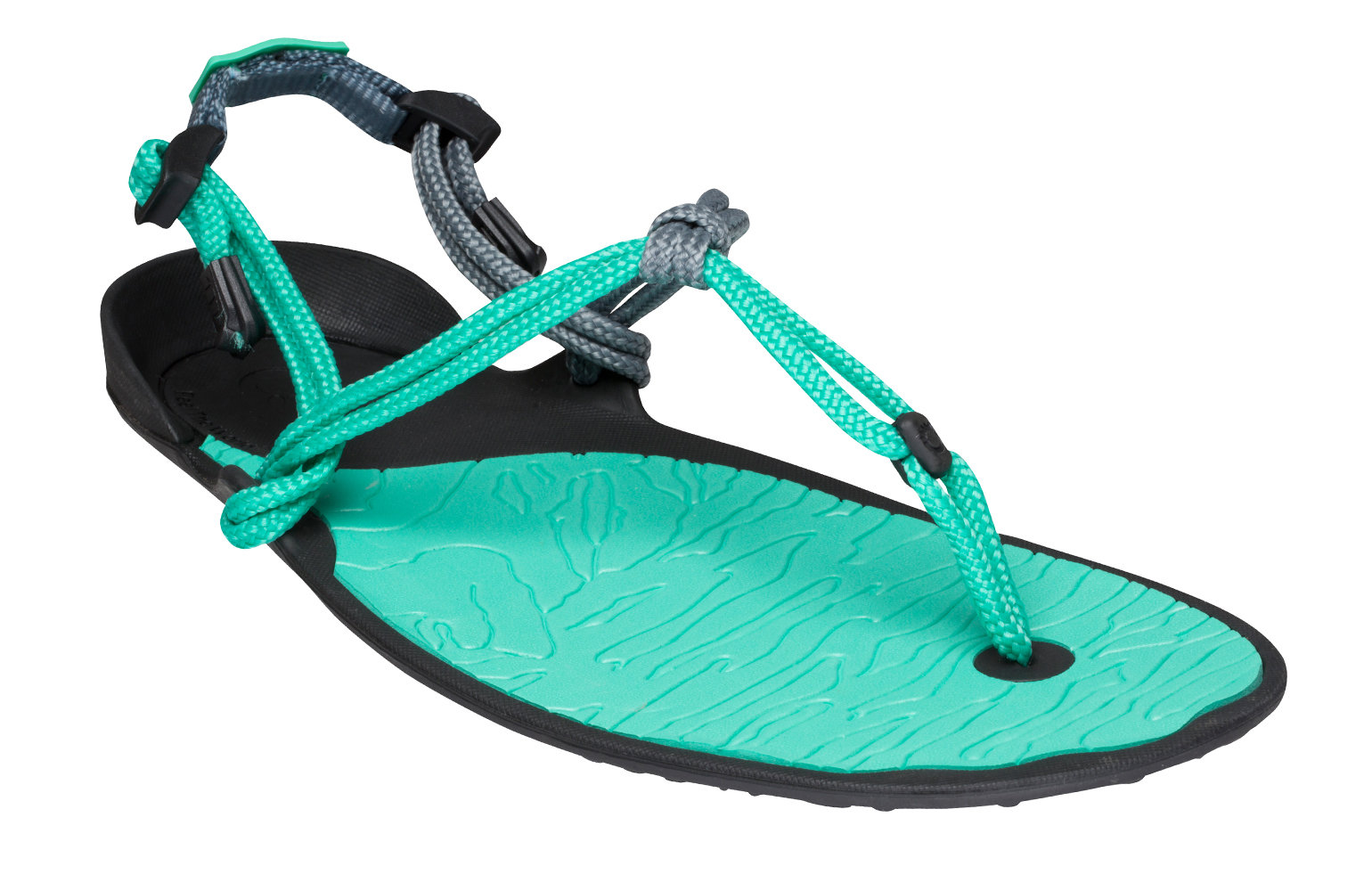 Xero Shoes took their ready-to-wear Venture and added a whisper of comfort with a custom-made 3mm BareFoam™ insert in the forefoot.
This makes the Cloud even lighter and more flexible than the Venture… A women's size 7 is only 3.8 ounces (ea). The Cloud floats!
Some people think of the Cloud as their casual Xero Shoe, even though it's sturdy enough to tackle a 100-mile trail ultramarathon.
Reasons you'll love the Cloud:
Barefoam™ forefoot insert gives a hint of comfort, without unnecessary padding
Patent-pending lacing system gives you a perfect fit in seconds
Flatiron pattern on the Barefoam™ gives you extra grip
FeelTrue® outsole protects you from unpleasant surfaces without sacrificing ground feel
Elegant contour surrounds your foot, but doesn't add unnecessary support
Ready to wear — the lacing is already done for you. Just slide in your foot and go
Patent-pending tensioning system — find the perfect fit in seconds, and then you can slide your Xeros on and off in a flash
Super soft toe loop — since the huaraches-inspired lacing goes around your entire foot, you don't feel the toe loop the way you do in a flip flop or other thong sandal
Super STRONG toe loop — won't pull through the sole like flip flops do
Heel cup — keeps your heel in place, helps keep out debris, and adds a splash of color
Nylon Achilles strap with Silicone grip — holds on securely and comfortably
Elevated ankle holes — the lace never touches the ground, and so it won't abrade
Latex-free
5,000 mile sole warranty! Wear out your Clouds in under 5,000 miles and Xero Shoes will replace them for a nominal cost
Color
Charcoal/Coal Black (0) Coal Black/Mint (0) Coal Black/True Red (0)
Size
W6 (0) M6/W7 (0) M7/W8 (0) M8/W9 (0) M9/W10 (0) M10/W11 (0) M11 (0) M12 (0) M13 (0) M14 (0)
Website by Bad Bunny Designs. © Just Roughin' It Adventure Company 2019.