Women Fairisle Trucker - O/S Deep Navy
JRI1TCFTH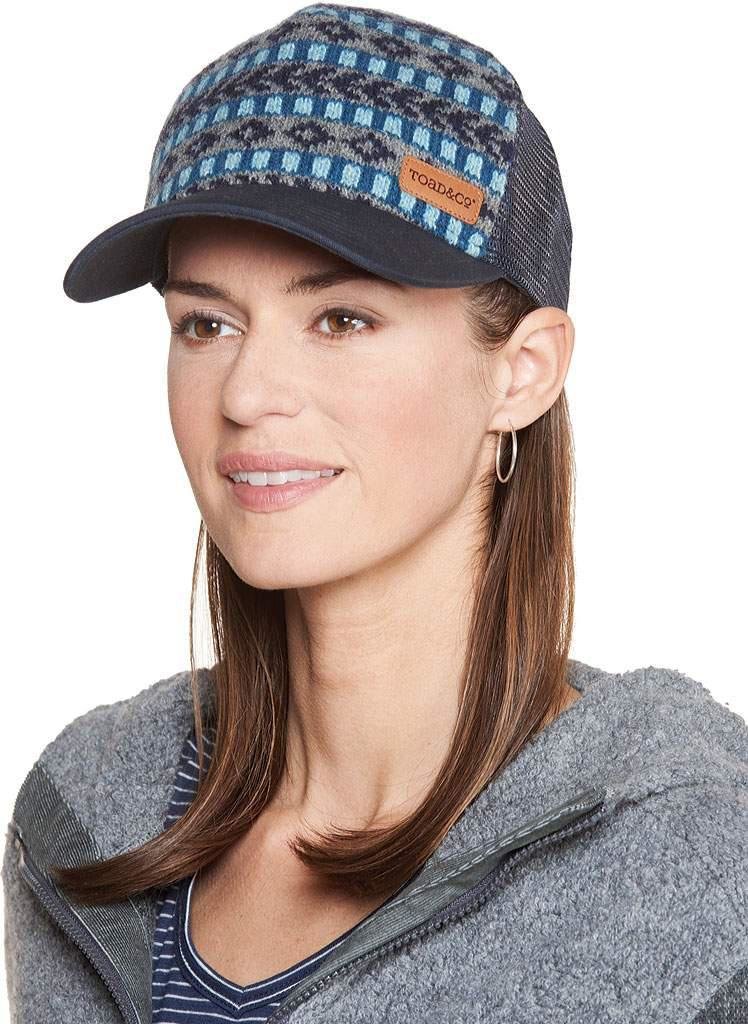 The trucker hat gets winterized in our Fairisle Trucker. Part beanie, part trucker, it's all fun for cruising around your favorite mountain town.
DETAILS
5 panel trucker silhouette with curved brim
Knitted jacquard pattern on front crown
80% Lambswool 20% Nylon
Care Instructions: Turn garment inside out and soak in diluted, gentle detergent for 10-15 minutes. Rinse gently in cool water with gentle agitation, being careful not to wring sweater. Lay over towel ang gently press excess fluid out. Rebuild garment shape and allow to dry flat. DO NOT STEAM OR WASH IN HOT WATER - GARMENT WILL SHRINK.
Website by Bad Bunny Designs. © Just Roughin' It Adventure Company 2019.