Super Salve Arnica Muscle Easing Salve
JRI1SSAMES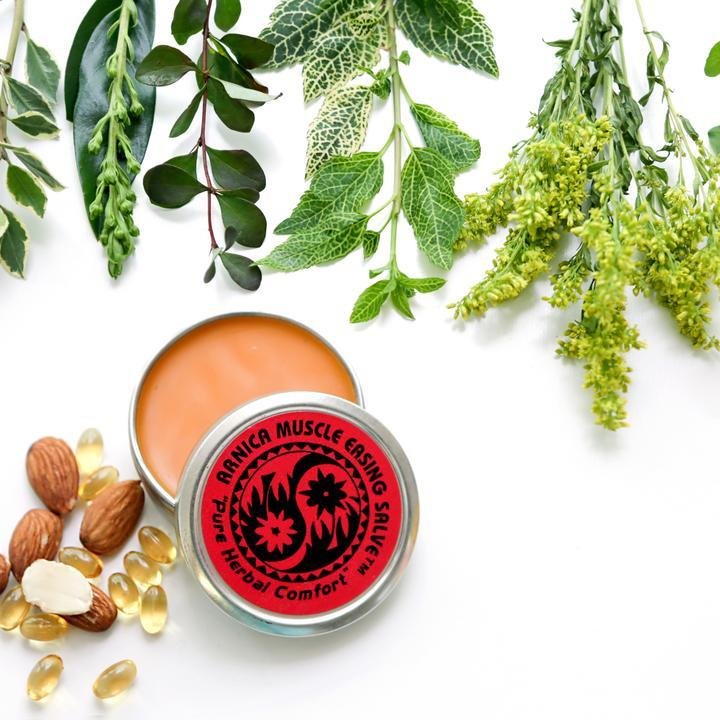 Arnica cordifolia ~ common name "Leopard's Bane." This salve works fast and effectively on muscle aches, joints and tension. It also helps heal sprains, bruising and swelling. Rubbed on temples and back of neck for headaches, this salve will stimulate circulation and healing.
FEATURES
1.75 fl oz plastic container
excellent for body builders
soothes muscles after hiking or backpacking
INGREDIENTS
Olive oil; organic arnica flowers; sweet almond oil; beeswax, cocoa butter; African shea butter; vitamin E oil; and pure essential oils of wintergreen, camphor, ginger, clove, cayenne, and a variety of mints and sages.
DIRECTIONS
Apply to effected areas as often as needed.
CAUTION
EXTERNAL USE ONLY.
Avoid contact with eyes.
Not recommended for use during pregnancy.
Do not use on open wounds, rashes or sensitive skin.
Keep away from children.
Website by Bad Bunny Designs. © Just Roughin' It Adventure Company 2019.