Sea to Summit Wilderness Wipes
JR1SSWWi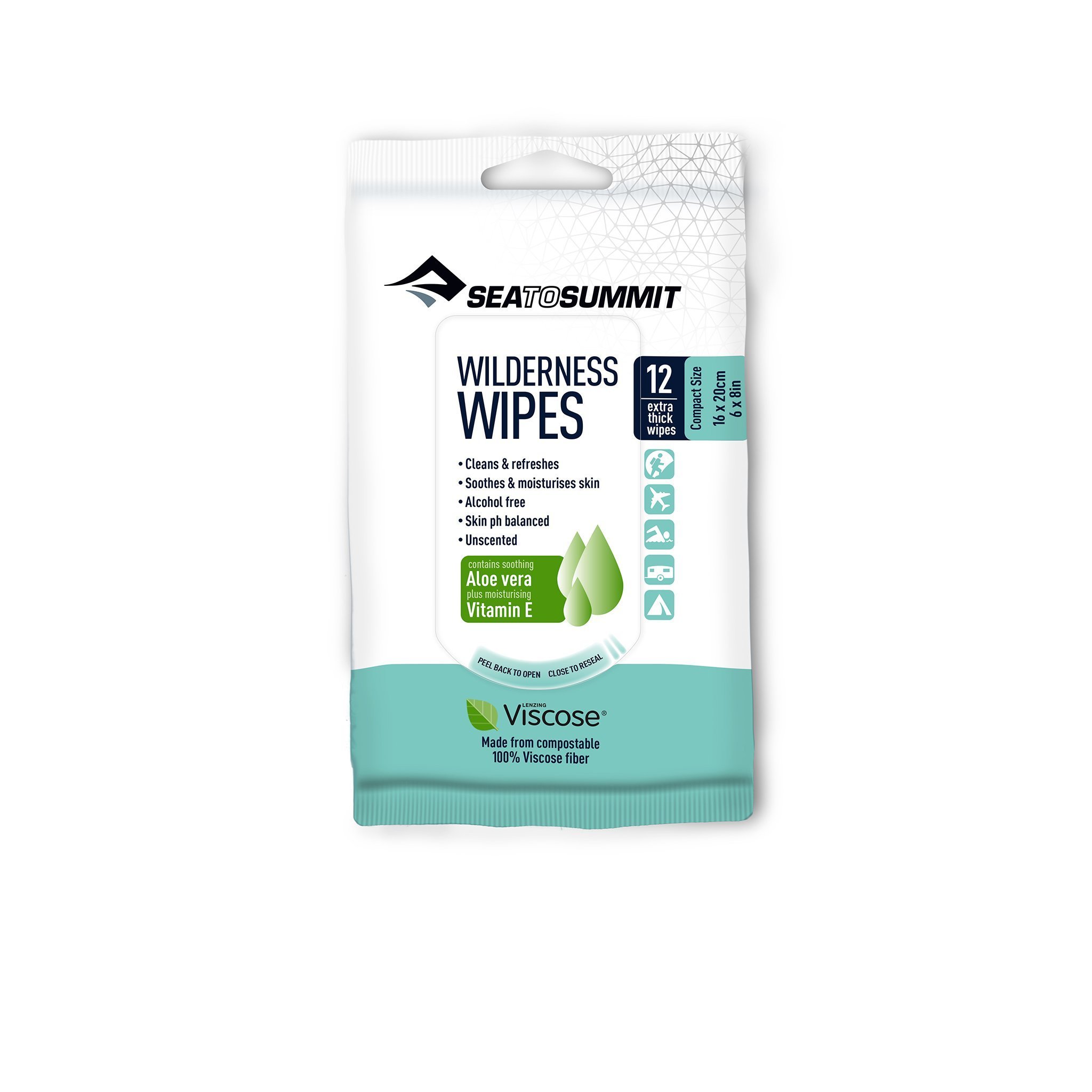 Wilderness Wipes™ will clean and refresh you when a shower, or even just water, isn't a possibility. The extra thick Viscose non-woven fiber is soft and gentle on your skin, removing salt and unpleasant odors caused by sweat, with no need to rinse. Formulated to be gentle to your skin and the environment, Wilderness Wipes are pH balanced for human skin and are readily compostable after use.
FEATURES
100% Viscose fiber
Extra thick wipes
Contains aloe vera and vitamin E
Skin friendly
Re-sealable packet
Size
Compact - 12 count (0) X-Large - 8 count (1)
Website by Bad Bunny Designs. © Just Roughin' It Adventure Company 2019.