Multiple Day Backpacks - Kids and Teens
93426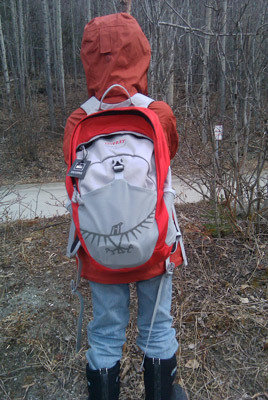 Purchasing backpacks for the kids can be an expensive proposition if you are only going out on an occasional trip. Instead, rent a backpack for your kids from us! Our packs are suitable for an overnight to 3+ day trip and loads of up to 20 lbs. All our packs are Osprey Teens and Kids packs that are fully adjustable and fit 90% of the kid hiking population.
Jib - 38 Liter, 2.4 lbs - up to 4' 9"
Ace - 48 Liter, 2.9 lbs - over 4' 9"
When you pick up your packs, we will help you size it to make sure it fits before you go out into the backcountry.
We can ship to your desired location. Please contact us for shipping rates. Free shipping does not apply to rentals.

Rental Period
2-5 days (0) 6-10 days (8) 11-15 days (16) 16-20 days (24)
Desired Pack
Jib (0) Ace (0)
Website by Bad Bunny Designs. © Just Roughin' It Adventure Company 2019.