Kuhl Mens Radikl Pants
JR1KuRadP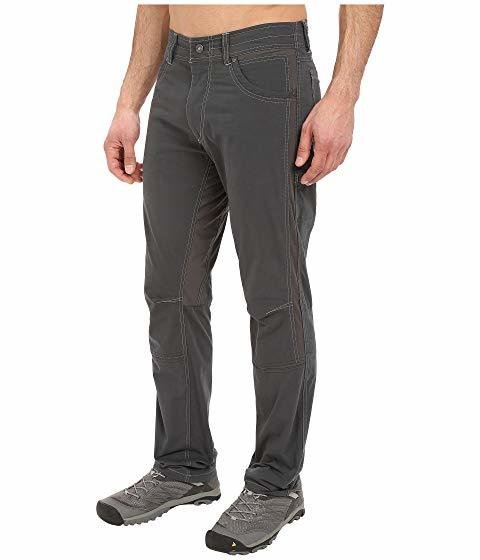 The KÜHL RADIKL™ PANT features a cutting-edge and patent-protected combination of an exoskeleton woven cloth frame with flexible, alternate knit panels. The result is a revolutionary pant that delivers maximum technical performance and ultimate comfort.
The woven frame creates structure to give the RADIKL PANT the appearance, strength and performance of a traditional hiking pant. While the world sees structure and durability, you will feel the soft, flexible, and comfortable knit fabric panels.
Located at key points of contact and flexion - crotch, yoke, front pockets, and side panel from waistband to just below the knee - the knit panels create the feel and movement of a sweat pant.
The RADIKL PANT has six total pockets, including knee pockets. The left stealth knee pocket is smaller for a closer fit for your smartphone.
PATENT PROTECTED
KUHL was awarded Utility Patent for RADIKL™ Hybrid technology
Articulated knees for the legendary KÜHL ergonomic fit
Knit fabric panels used in the side panel from waistband to just below the knee, gusseted crotch, yoke, and front pockets.
ADVANCED FABRICS
ENDURO™ FABRIC
Main Body Woven Fabric: ENDURO™ 68% Cotton, 29% Nylon, 3% Spandex l 5.2 oz/sq. yd; 176 GSM
Knit Panel Fabric: 88% Nylon, 12% spandex l 8.7oz/sq. yd; 295 GSM
Sweat pant comfort with the technical performance and style of a woven garment.
Patent-protected
Color
Carbon (0) Dark Khaki (0)
Waist
30 (0) 31 (0) 32 (0) 33 (0) 34 (0) 35 (0) 36 (0) 38 (0)
Inseam
30" (0) 32" (0) 34" (0)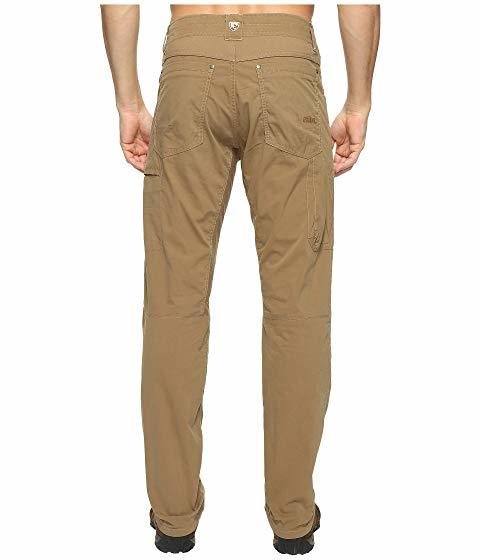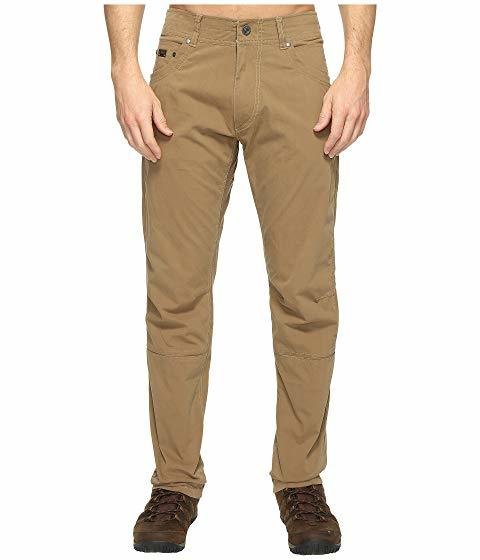 Website by Bad Bunny Designs. © Just Roughin' It Adventure Company 2019.