Kuhl Kontra Air Pants
JR1KuKonAir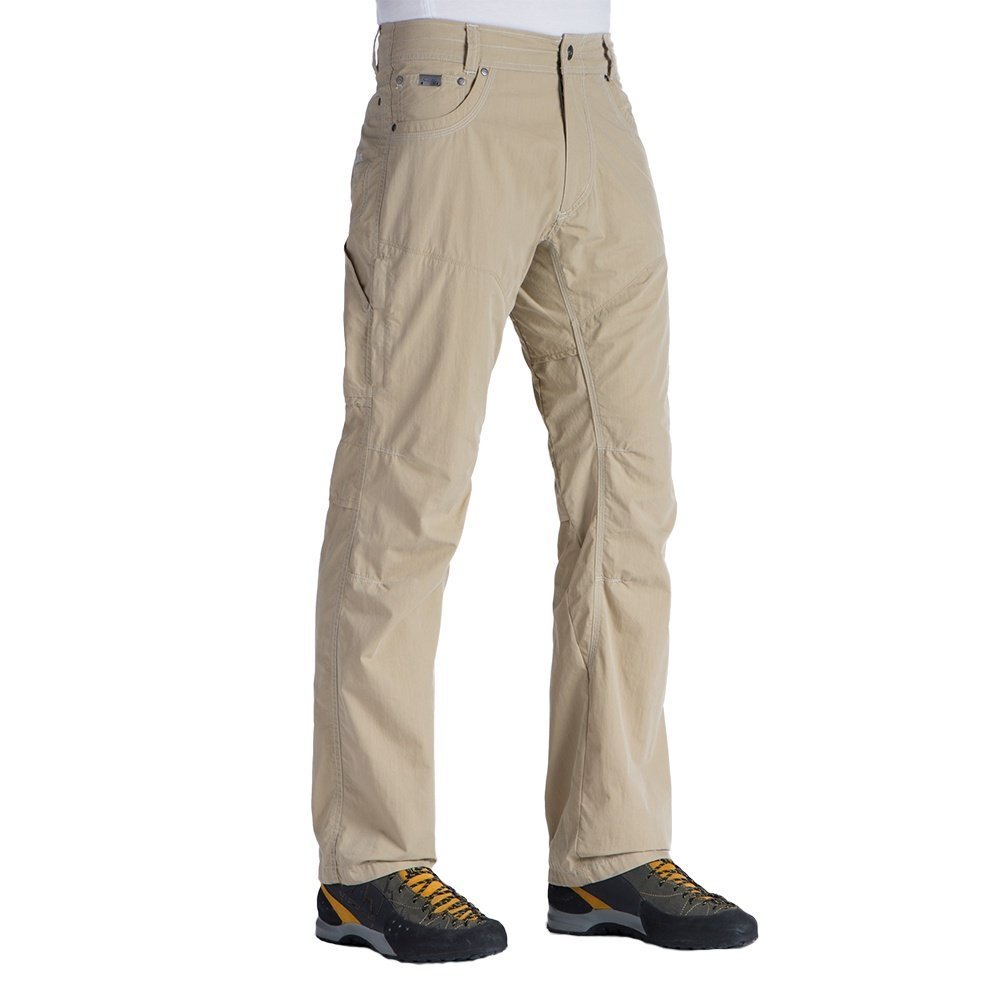 The updated KÜHL KONTRA™ AIR PANT features a super lightweight version of our quick drying ÜBERKÜHL™ bi-component fabric. The KONTRA™STRETCH cotton/nylon blend with UPF 35 is designed especially for comfort and breathability in hot, humid conditions. With a softer hand, better drape, and touch of spandex, KONTRA™ STRETCH boasts superior durability, wearability, and comfort.
Our KÜHLair™ vent system keeps skin KÜHL with 11 total mesh vents, including front, side and back vented pockets and KÜHL's patented airflow crotch gusset and knee vents.
Featuring our KLASSIK FIT, Born Free™ gusseted crotch and articulated knees, the KONTRA AIR pant allows total freedom of movement. Reinforced grosgrain ribbon adds durability. Sit easy and worry free with your wallet and phone secured in 3D and drop-in stealth pockets so comfortable you'll forget they're there.
ADVANCED FABRICS
Fabric: main body: KONTRA™ STRETCH 72% Cotton, 26% Nylon, 2% Spandex | 3.4 oz/sq. yd; 115 GSM
KLASSIK FIT
U.S. PATENT PROTECTED PANT WITH VENTED KNEE AND CROTCH
11 mesh vents makes this the world's most advanced vented pant
Kuhlair™ vent system keeps skin KÜHL
Super lightweight fabric
Waistband and French fly lined with soft micro-chamois for unmatched comfort
Waist
30 (0) 31 (0) 32 (0) 33 (0) 34 (0) 35 (0) 36 (0) 38 (0) 40 (0)
Inseam
30" (0) 32" (0) 34" (0)
Website by Bad Bunny Designs. © Just Roughin' It Adventure Company 2019.