GSI Outdoors Pivot Spatula
P7XNY9XPQFS1E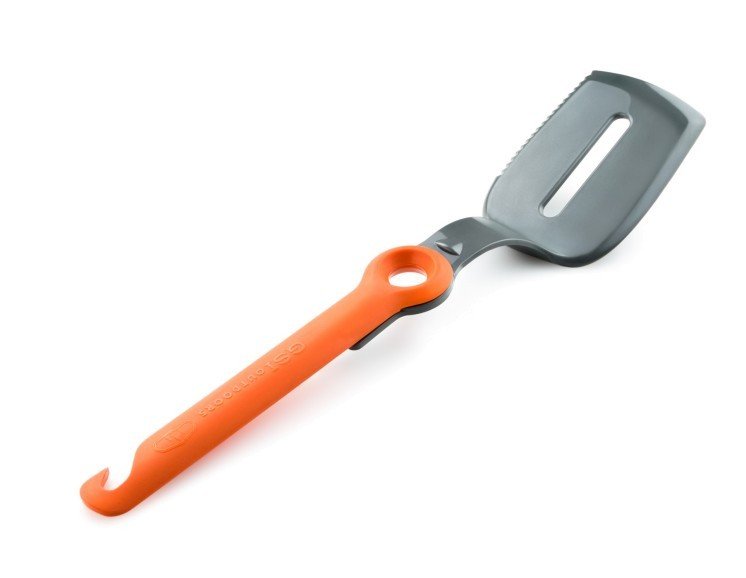 The GSI Pivot Spatula, a different breed of backcountry utensils have emerged and taken a turn for the better. This 10.5 inch long fill size spatula efficiently collapses down to 6.50 inches for efficient storage.
FEATURES:
Handles easily pivot from stored to working position.
Made with durable, high-temperature Nylon 6-6 construction.
Reinforced handles give the rigidity needed for heavy items.
PRODUCT SPECIFICATIONS
MAJOR DIMENSION:

(collapses to 6.8")

WEIGHT:

1.4 oz.

DIMENSIONS:

6.80'' x 2.30'' x 1.20''

MATERIAL:

Nylon 6-6
PRODUCT USE:
Car Camping
Gourmet Backpacking
INCLUDES: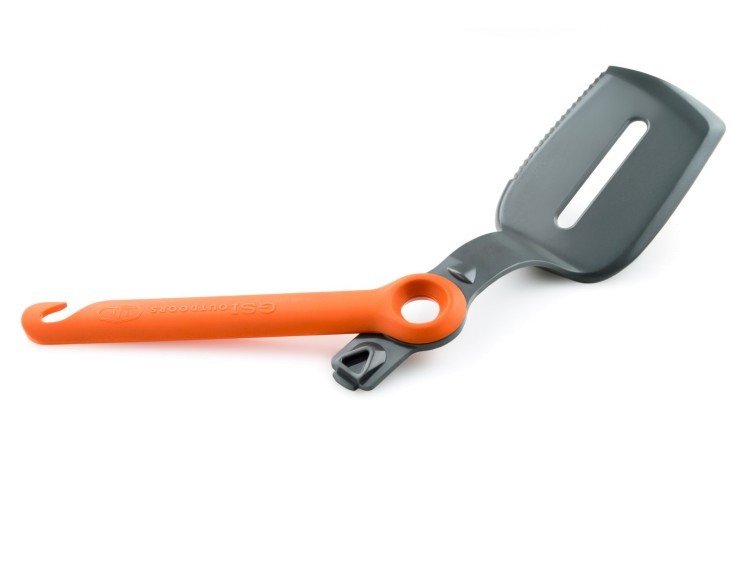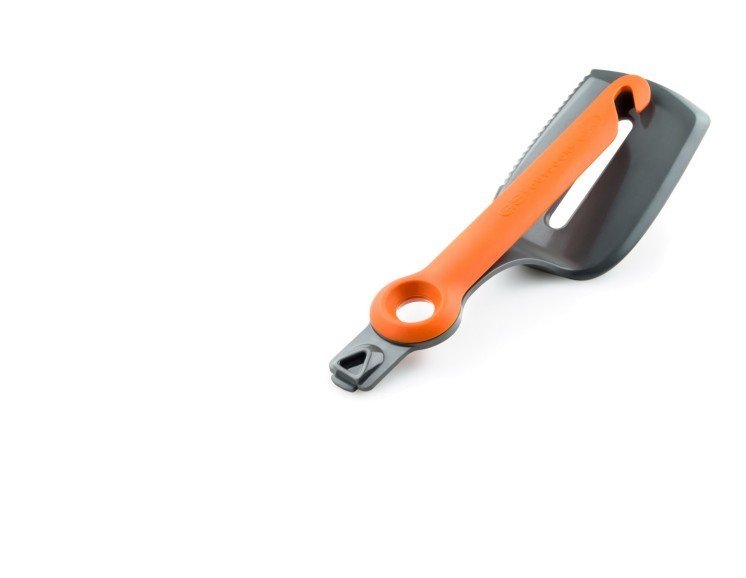 Website by Bad Bunny Designs. © Just Roughin' It Adventure Company 2019.