GSI Outdoors Compact Scraper
XNF22H1Q15QYP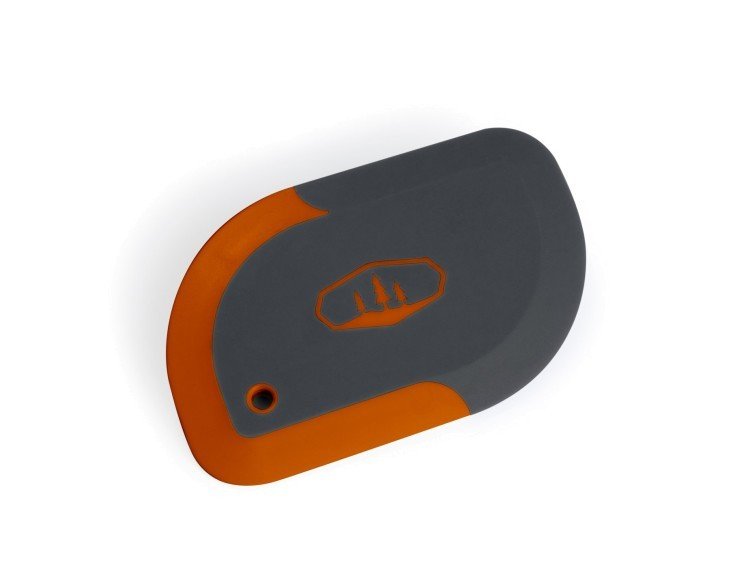 Adopted by our Fast & Light fans, the compact spatula and scraper have become the minimalist's favorite as the do-it-all tool. It even stands in as a replacement for utensils when the grams really count.
FEATURES:
Compact, dual-sided pot scraper/ spatula that fits anywhere.
Soft rubber blade and hard, nylon edge safely scour your non-stick surfaces.
Made of durable, high-temperature silicone and Nylon 6-6.
PRODUCT SPECIFICATIONS
WEIGHT:

0.6 oz.

DIMENSIONS:

3.40'' x 0.30'' x 2.10''

MATERIAL:

Nylon 6-6, TPU
PRODUCT USE:
Gourmet Backpacking
Car Camping
INCLUDES:
Website by Bad Bunny Designs. © Just Roughin' It Adventure Company 2019.