GSI Highland Flask - 9 oz
0419H6QNYC7DW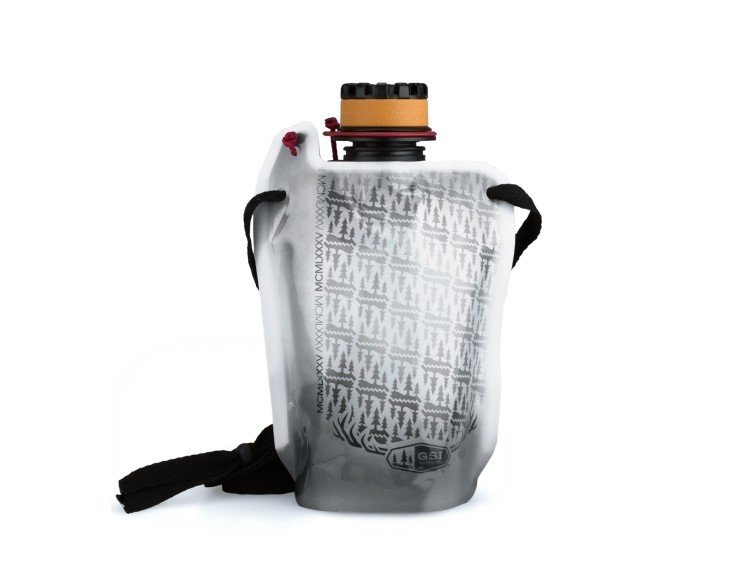 The ultra lightweight, foldable 9 oz. Highland Flask, your favorite flask goes backcountry without the bulk.
FEATURES:
Lightweight design flattens and rolls neatly to stow in packs or pockets.
Included lanyard hangs comfortably around neck or shoulder.
Utilizes an easy to fill or drink, wide-mouth opening with tethered lid.
Multi-layer, BPA-Free laminate bottle with foiled exterior includes rewritable date bar on reverse to record name, distiller and fill date.
PRODUCT SPECIFICATIONS
MAJOR DIMENSION:

275 ml

WEIGHT:

1.2 oz.

DIMENSIONS:

4.60'' x 1.70'' x 6.80''

MATERIAL:

PE Laminate, Polypropylene, Silicone
PRODUCT USE:
Car Camping
Gourmet Backpacking
INCLUDES:
9.2 fl. oz. Flask
Lid
Silicone Grip
Lanyard
Website by Bad Bunny Designs. © Just Roughin' It Adventure Company 2019.