Black Diamond Voyager Lantern
BDVlantern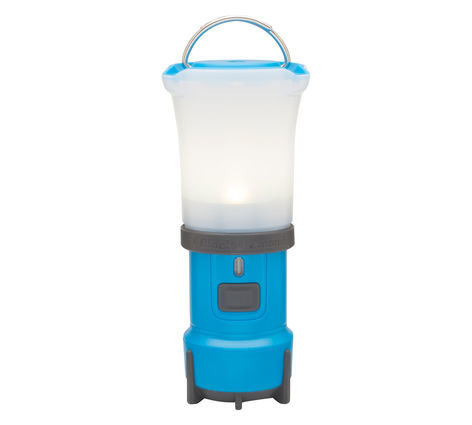 Combining a bright, non-glaring backcountry lantern with a powerful, precise flashlight, the Black Diamond Voyager lantern provides ultra-versatile lighting for post-sunset campsite activities. In lantern mode it produces 140 lumens of bright, dimmable, ambient, non-glaring light, and in flashlight mode it creates a strong 50-lumen beam. These two modes and a third dual mode (both lantern and flashlight on) are controlled from one convenient switch. From cooking dinner to going to the river for water, the Voyager is an extremely versatile addition to any camping kit.
COLOR
DESCRIPTION
1 DoublePower LED with 140 lumens (max setting) is enclosed in a frosted globe for bright, ambient light in lantern mode
1 DoublePower LED with 50 lumens in the bottom to provide a precise beam in flashlight mode
Dual reflector system captures and maximizes light output (lantern mode)
Lantern, flashlight and dual (lantern and flashlight on) modes-as well as dimming-operate from one convenient switch
Compactible to 105 mm (4.2 in); extended height is 159 mm (6.25 in)
Collapsible double-hook hang loop
SPECS
Lumens :

[Lantern] 140
[Flashlight] 50

Weight :

134 g (4.7 oz)

Max Burn Time :

[Low] 100 H

IPX Rating :

4

LED Type :

DoublePower

Batteries :

4 AA (not included)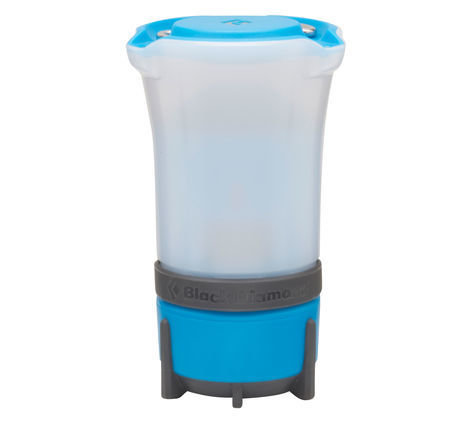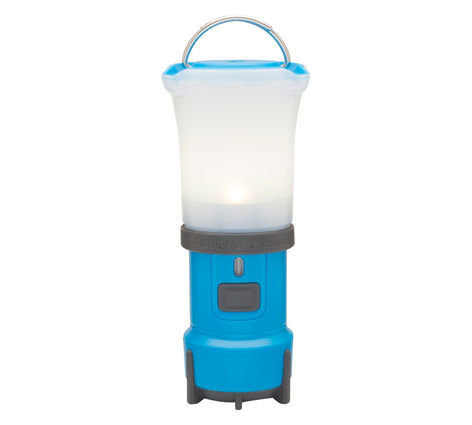 Website by Bad Bunny Designs. © Just Roughin' It Adventure Company 2019.