Black Diamond Positron Screwgate 3 Pack
JRI1BDPSC3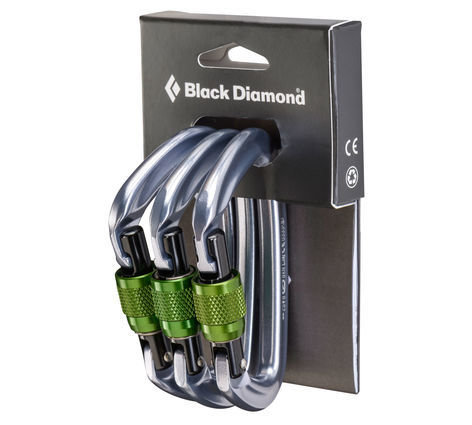 A multi-functional, lightweight and compact keylock locker, the Black Diamond Positron Screwgate carabiner's low-profile, non-snagging nose is easy to clip and clean.
Deep basket reduces fumbly clips
Keylock nose prevents snagging
Easy-to-hold functional shape
Screwgate sleeve
Type B "Basic", locking connector.
TECH SPECS
Closed Gate Strength :
25 kN (5620 lbf)
Open Gate Strength :
8 kN (1798 lbf)
Minor Axis Strength :
8 kN (1798 lbf)
Gate Opening :
21 mm (0.83 in)
Website by Bad Bunny Designs. © Just Roughin' It Adventure Company 2019.