Black Diamond Distance FLZ Trekking Poles
JR1BDdFLZ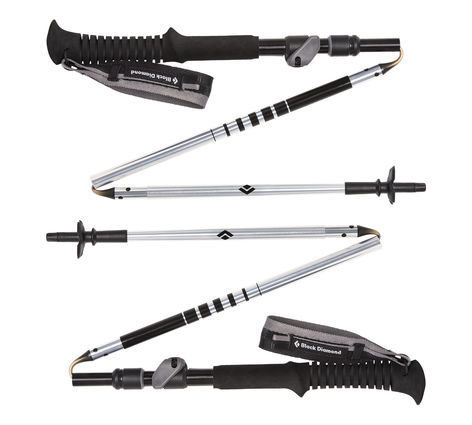 Like a good adventure partner, the Distance FLZ is strong when you aren't, supportive when you're bonking and easily adjustable when the terrain calls for adaptability. Now combining our new SlideLock technology, which makes locking and collapsing the pole even easier, with FlickLock® adjustability, the Distance FLZ is a mainstay for hard-hitting mountain adventurers. The upgraded Distance FLZ is also 30% stiffer with improved joint support. The pole's three-section foldable design allows for fast-response deployment, making the Distance FLZ the ultimate, adaptable three-season pole with durable aluminum construction.

SlideLock technology improves ease-of-use when locking your pole
Improved joint support and stiffness
Lightweight EVA foam grip and breathable, moisture-wicking strap
Non-slip EVA foam mini-grip extension
Three-section foldable shaft with speed cone deployment and FlickLock® adjustability
Aluminum construction
Interchangeable, non-scarring rubber Tech Tips and carbide Tech Tips
Stopper basket with shaft catcher to secure folded sections
Weight Per Pair : [95-110 cm] 415 g (14.6 oz)
[105-125 cm] 445 g (15.7 oz)
[120-140 cm] 475 g (16.7 oz)
Usable Length : [95-110 cm] 95-110 cm (37-43 in)
[105-125 cm] 105-125 cm (41-49 in)
[120-140 cm] 120-140 cm (47-55 in)
Collapsed Length :
[95-110 cm] 34 cm (13 in)
[105-125 cm] 37 cm (15 in)
[120-140 cm] 40 cm (16 in)
Size
105-125 cm (0) 120-140 cm (0)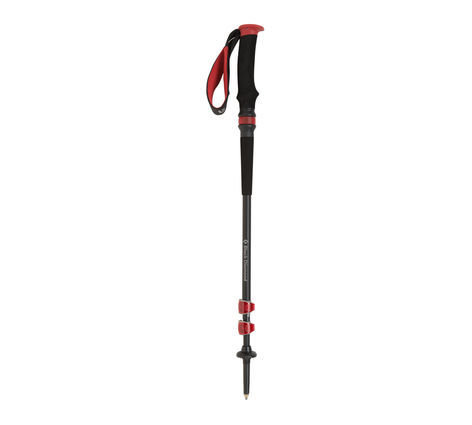 Website by Bad Bunny Designs. © Just Roughin' It Adventure Company 2019.